It is reasonable that foreign nationals complain about the entry restriction policy of Japan. Before the corona crisis began, Japanese government was eager to invite skillful foreign nationals.  But now they are giving cold shoulder to them by imposing different entry restriction without scientific grounds (this is actually discrimination).
It is quite natural that non-Japanese residents and people planning to live in Japan are dissatisfied with such flip-flopping attitude.
However, the situation where Japan needs skillful workforce overseas has not changed at all.    
Low Productivity due to lack of diversity  
Japan's technologies still has strength in many industries such as automobile, home appliance, power products, fine chemical, robot and computerization.  Despite such advantages, Japan has been losing its presence in global competition in the last 30 years.  30 years ago, 32 Japanese companies were ranked in the top 50 companies in the world market capitalization ranking. At the time, Japan was praised as economic super power. But now, only one company (Toyota Motor) remain in the top 50. The productivity of Japanese workforce is said to be the worst among G7.  It is only 61.5% of the United States.  This is very sad finding since Japanese workers are working to death (Karou-shi) to generate the value which American people can make by working less hours and enjoying lives.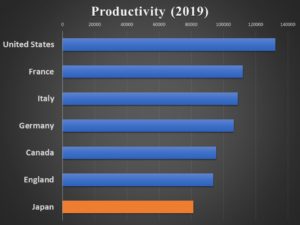 We consider low diversity rate is the main reason for such poor results. The products which incorporate Japan's latest technologies are evaluated only in Japan, not in global market.  We call this phenomena as "Galapagosization".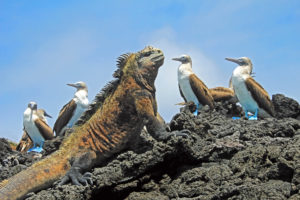 Like the animals in Galapagos island, Japanese products have evolved uniquely and the benefits of such evolution are not actually understood by other countries.  It's crystal clear that more diversified opinions should be incorporated into the strategy of companies.  
Lack of IT specialists
Especially, after 4th industrial revolution occurs, low quality of human resource especially in Information Technology field is standing out.  Obviously, we are failing to ride on the new wave of AI, Big Data, Block Chain and IoT.  Japanese employees are good at improving quality of their products (Kaizen) but not good at creating completely new ideas which could disrupt traditional industries. It is urgent that we invite skillful IT specialists to catch up with our competitors.
Mr. Kazuto Ataka, Chief Strategy Officer of Yahoo Japan Corporation, described in his best selling book "Shin Nihon" that Japan did not make any significant achievement after 4th Industrial Revolution occurred.  But according to him, technologies such as AI, Big data, IoT and block chain are still newborn babies.  Such new technologies will be applied to and combined with the traditional technologies, such as automobile, home appliance, power products, fine chemical, robot, iron, construction, civil engineering, and computerization.  Japan is full of business seeds, because our country has strength in almost all of such traditional technologies. 
Introduction of Highly Skilled Professionals  
In 2012, the Status of Residence called Highly Skilled Professionals was introduced to invite skillful workforce overseas. Highly Skilled Professionals can enjoy many beneficial treatments such as longer period of stay, shortcut for permanent residents, permission for calling parents.
Japanese government set the target to increase the number who has  Highly Skilled Professional Visa up to 20,000 by the end of 2022.  The target was already achieved by the end of 2019.   For more information about Highly Skilled Professional Visa, please check "What is Highly Skilled Professionals?".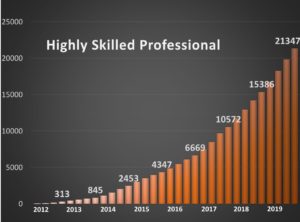 Many Japanese workers fear that someday your boss will be foreign nationals. But we fear opposite. We hope the attitude of Japanese government against foreign nationals during corona crisis would not ruin the motivation of world leaders for working in Japan.  That's enormous loss for our economy.  
The aim of this web site is to share useful information for non-Japanese who are working or planning to work in Japan and ultimately make our society better for everyone living in Japan.  We have just embarked on this challenge from Kyoto on September, 2020.
About our website.  This website is operated by lawyer, entrepreneur and educator supported by Kyoto City.  
BY ATSURO TSUJINO (a Lawyer in Osaka)
and RYO TSUKAMOTO (a Specialist of Education and Communication in Kyoto)