Getting a mobile phone in Japan may look a nightmare! However, the process is pretty straightforward once you have an idea of which phone you want and the mobile carrier you would like to sign a contract with. Despite the increasing number of foreign residents in Japan, finding a staff member who can speak a foreign language could still be difficult, so make sure to bring a Japanese speaking friend with you because they can also help you with the kanji or Japanese characters when filling up the application forms.
Mobile Carriers
First thing you need to figure out is which mobile carrier you want to sign up with. There are three major carriers in Japan, SoftBank, AU, and Docomo. Their network is supported by most consumers in Japan so their connection speed is generally faster than other minor carriers. They also offer bundles, packages, and other discount services.
However, depending on your lifestyle or length of stay, you also have the option of other minor carriers like MVNO (Mobile Virtual Network Operator), which runs on the Docomo Network, usually offer cheaper plans than the three major mobile carriers. Rakuten Mobile, Line Mobile and SakuraMobile are also reasonable options to check out. You only need to pop in a SIM card compatible with your mobile device and you are all set! In fact, MVNOs are highly recommended by foreign customers as they are cheaper and easier to set up than conventional contracts.
Contracts and Subscription Package
SoftBank, AU, and Docomo all offer varying discount plans for long-term foreign residents, including students. You would usually pay a monthly billing cycle and the contract term last for 2 years. Asking the mobile carrier of your choice about their various options can help you decide which plan is best for you.
A typical plan includes the basic fee, the package you want (voice/text), and a data fee from 3 GB to 20 GB or more. You can also opt to include home internet, TV bundle, or pocket wifi, among many other options.
Note that if you cancel your contract within the initial term(usually two years), you will have to pay the cancellation fee although some mobile careers have started introducing the package without such two years commitment recently.
Documents you need to bring
When you are ready to sign up for a mobile phone plan, make sure to bring your 在留カード or residence card, passport, and a Japanese bank book. Subscription plans are the more popular choice for long-term foreign residents as mobile carriers offer more features and could be cheaper overall.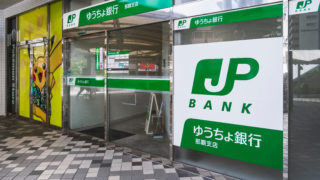 How to make a bank account in Japan?
Opening a bank account in Japan seems like a daunting task but the a...
Other Options
If you are a short-term visitor, a tourist or a student staying for a limited period, you also have the option of simply getting a pre-paid mobile phone. SoftBank provides foreigner-friendly service, so you can walk in any SoftBank store and bring your passport! There will be an English-speaking staff to help you through the process.
Another option is to buy a pre-paid SIM card for your unlocked smartphone. Just double-check whether your phone is compatible with the GSM frequencies. Service, pricing, payment, and delivery options are also available. SIM cards can be purchased at airports or online and can be pre-ordered before you arrive.
Please note that pre-paid Sim like "Nomad SIM Prepaid"* is for data communication only. So you cannot make a phone call although you can talk through apps like LINE or Skype.
*"Nomad SIM Prepaid" provide services with reasonable price without commitment for fixed term and limitation of speed.

You can also get a pocket Wifi if all you need is data. A pocket Wifi can connect multiple devices at a time, including your phone, computer, tablet, Wifi speaker, and other gadgets you might have. Pocket Wifi can be rented or purchased depending on your preference. It can be pre-ordered online and delivered to either your hotel or your new home in Japan.
Rental phones are an option for short-term students and visitors, although the fees are more expensive ranging from $10 to $20 dollars a day for a smartphone. All you need is to provide a picture ID or passport and a credit card and can be pre-ordered before your arrival to Japan.
Thank you for reading this article
Getting your new mobile phone is not that much of a hassle once you figure out which carrier, which model, and how you are going to use your mobile phone. The process is pretty straightforward and you have several options. However, doing your research is important to make sure you find the right mobile phone, plan, and service which suit your lifestyle in Japan.