I don't know any other books published in 2020 which influenced so many business people in Japan as シン・ニホン(Shin-Nihon)written by Kazuto Ataka. The Chief Strategy Officer of Yahoo (ex-consultant of McKinsey) provides a sharp insight into the current business environment and what Japan must do to survive in the economy after 4th industrial revolution.
Unfortunately, the book has not been translated into English but I believe the contents have great values for non-Japanese residents and people who are planning to work in Japan. So, in this article, I'd like to introduce some interesting parts from the book.
Disappointing Facts
The book starts from very disappointing facts and warning about current situation surrounding Japan.
"According to the transition of GDP, as a relatively shocking situation, only Japan's GDP has not grown for the last 25 years while other countries are in upward trend.(page 68)"
"Certainly Japan is not cool any more. We couldn't even ride on the wave of technological or industrial innovation, much less create them. In terms of the value of enterprises, we are completely defeated by China and Korea. We lost in the competition of universities. We are failing to educate talented people. We cannot compete with other countries in the field of  3 essential factors* of Data × AI (Page 112)." *According to his explanation, 3 essential factors are (i) quantity of obtainable data from multiple sources, (ii)capability of data processing and (iii)number of skillful engineers.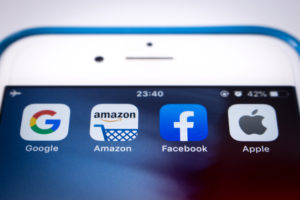 It's clear that Japan is having a hard time for decades. 30 years ago, 32 Japanese companies were ranked in the top 50 companies in the world market capitalization ranking. But now, only one company, Toyota Motor remain in the top 50.( see the world market capitalization ranking ).
How to make Recovery
Not only the dark side, but Mr. Ataka is also looking at the bright side.
"Certainly Japan is significantly delayed in the economy revolutionized by Data × AI". (But) "There is no doubt that Phase 2 and Phase 3 are coming like the past industrial revolutions. In other words, the technologies created in Phase 1 will be applied widely to the various field, opportunity and functions." (and) "Japan is one of the rare countries which have the world class level of technologies in the almost all field of old economy(page 116 to 120)."
So according to Mr.Ataka, AI and Big data are still newborn babies and they will be applied to and combined with the traditional technologies, such as automobile, home appliance, power products, fine chemical, robot, iron, construction, civil engineering, and computerization.  Japan is full of business seeds because it has strength in almost all of such fields.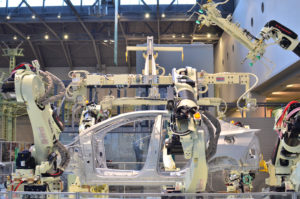 But to make the recovery, he raises numerous challenges Japan needs to overcome. He especially emphasizes the importance of investment on young people. The national budget should be allocated more to education and research. "Only few percent can change the future."(page 321) According to his calculation, moving only few percent of the budget from social warfare to such investment can support many talented researchers and increase the county's growth potential.
As you know, Japan is super aging country, young people need to support the lives of too many elderly people by paying taxes and pension premiums in spite of the inconvenient truth they probably can't get the same benefit when they get old. Japanese people in the mid 20s and younger are called さとり世代(Satori Sedai), meaning generation who tend to lack ambition and desire.
Importance of Different People
What I found interesting is Mr.Ataka does not consider shrinking population as a bad thing to avoid. He thinks even if population keeps on shrinking, we can maintain the current economy by exercising more creativity.
His point is "We should stop going against the tide of the times. If we make appropriate efforts in a way that goes with the times, the value of economy can be maintained." "The era when only business scale matters is over" "From now, strength in imaginary axis is more important than scale in real axis. In other words, how we can make innovation and update society using new technologies such as data, AI, or Robotics is the key to generate great values(page 57-58,380)."
His opinion is supported by the news that Tesla overtakes Toyota to become world's most valuable carmaker, while Toyota sold around 30 times more cars 2019 and its revenues were more than 10 times higher than Tesla.
He goes on to say "From now, person who starts something new in the field many people aren't targeting at, or person who has different ideas from others will be essential." "In a word, the key to success in the future is people who are different from others." (However,) "Such different people are very rare. If society does not think such different people are important, they will be excluded as foreign substances or disturbers to the social order." (Therefore) "The change will not occur, unless certain ratio of people pay respect to such different people"(page 151-152)
Impact of Pandemic
I read this book in February 2020 and since then I have been carefully looking at the attitude of our country against non-Japanese residents during pandemic. As a member of LNF(Lawyers' Network for Foreigners), I think what I need to do now is to expand network of respectful supporters for them. In December, I was interviewed by Japan Times' writer, Ms. Rochell Kopp for the article "The Pandemic border policy that will leave a scar on Japan's foreign community."
I answered "they(Japan) will continue to need the non-Japanese workforce not just because of a labor shortage in the super-aging society, but also because more diversity is necessary to produce disruptive innovations and bolster global competitiveness. The importance of non-Japanese employees for Japan's economy has not changed at all, but it may take a long time to get their trust back."
I later found another interviewee of the same article, Mr. Kenji Umeki, the head of non-profit organization "You Make It", expressing concerns about the impact of Pandemic border policy, launched the website called つる  to provide helpful information for non-Japanese residents, like our website. It was good finding for me that there are some people among Japanese having a similar way of thinking and trying to do something to change the situation.
About Our Website ⇒ https://highly-skilled-japan.com/about/
Atsuro Tsujino (A lawyer in Osaka)