The Japanese health and social care system can be a little overwhelming when it comes to pregnancy, for both Japanese people and foreigners. Infant and maternal mortality rates are among the lowest in the world, which makes Japan one of the safest places to have a baby, however we need to take into consideration the aspects of pre-natal care and the overall expected costs which can leave foreign parents very confused.
Pregnancy and the Japanese Health System
Pregnancy is not covered under general health insurance due to the fact that, being pregnant is not considered as an illness or injury and because every pregnancy is different and requires different levels of care, so there cannot be a fixed fee. Hospitals in Japan offer different types of service from standard levels of care, to private hospitals and hotel-like service.
How much does it cost to have a baby?
The cost of childbirth in Japan can cover many different fees, however, on average the total is said to be around 500,000 yen to 600,000 yen. If you choose to have a painless delivery with an epidural it will increase. Tokyo is the most expensive place to give birth in Japan, while Tottori is the cheapest.
Registering at your local health center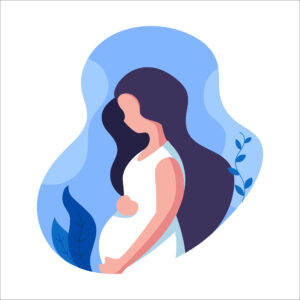 After confirming your pregnancy, you must take your 妊娠届 Ninshin Todoke and foreign residence card and notification card on My Number or My Number Card to your local health care center in order to register your pregnancy. After registering, you will receive the following;
Mother and Child Health Handbook(母子健康手帳Boshi Kenkou Techou),
Pregnancy health Check-up Coupon Book(妊産婦健康診査受診票Ninsannpu Kenkoushinsa Jushinhyou);
Maternity mark or pregnancy badge(マタニティマークMataniti māku) .
Boshi Kenkou Techou is useful handbook to record the result of pregnant woman health checkup, infant health checkup, vaccinations, etc. Besides, it describes various important information for parents expecting a baby.  Some cities are handing Boshi Kenkou Techou written in English or other languages.
In addition, most cities offer "Pregnancy Health Check-up Coupon Book"(妊産婦健康診査受診票, Ninsanpu Kenkoushinsa Jushinhyou)  and "maternity vouchers" (妊産婦健康診査費用補助券, Ninsanpu Kenkoushinsa Hiyō-hojoken), to expecting mothers. These tickets and vouchers offer discounts that can be used at clinics and hospitals to reduce the cost of regular check-ups. These discounts differ depending on where you live, as well as additional post-birth services.
These maternity tickets and vouchers are part of the maternity pack that mothers will receive from the local city office along with Boshi Kenkou Techou.
You should pay special attention to your health during pregnancy. Using tickets and vouchers, Please undergo a health checkup at a medical institution at least once a month and at least twice a month after the 24th weeks of pregnancy and once a week after the 36th week.
For more information, please refer to the following page of MHLW:
https://www.mhlw.go.jp/bunya/kodomo/boshi-hoken10/dl/02.pdf
Childbirth Lump-sum Allowance(出産育児一時金)
In Japan, there is a system that pays mothers 420,000 yen* per baby as Childbirth Lump-sum Allowance (出産育児一時金 Shussan Ikuji Ichijikin). If you are enrolled in health insurance in Japan, you can collect the lumpsum allowance for childbirth, regardless of your nationality. Health organizations are able to pay the hospital bill for you, which means that you can defer any additional charges when you are discharged from the hospital. If the cost of your child's birth is less than the amount given by the childbirth allowance, you will be refunded the difference.
* The amount will be different (i) if the medical institution where you give birth is not enrolled in a obstetric compensation system or (ii) you gave birth before reaching the 22nd week of pregnancy.
For detail, please refer to the following page of MHLW:
https://www.mhlw.go.jp/seisakunitsuite/bunya/kenkou_iryou/iryou/kokusai/setsumeisiryo/dl/en10.pdf
Maternity Leave and Childbirth Allowance
In Japan, employees are allowed to legally take Maternity Leave for 6 weeks(14 weeks in case of multiple fetuses) before delivery and 8 weeks after that. In addition, under the Child Care and Family Care Leave Law, a worker can take childcare leave, in principle, until the child becomes 1 year old (up to 2 years old in certain cases). Men as well as women can take childcare leave.
You may not be able to take child care leave under following case(it still depends on your company's rules and agreement between employer and employees, so you should confirm the availability with your company)
If you have not employed for longer than one year;
If your term of labor contract will end within a year; or
Your work for company 2 days or less a week.
Although it depends on your company, you may lose your salary(at least a part of your salary) during such maternity leave or childcare leave. However, you can receive childbirth allowance or childcare leave allowance, if you can meet certain conditions.
Childbirth Allowance(出産手当金)
Although the name is similar to Childbirth Lump-sum Allowance but different support you can get. Childbirth Allowance is financial support to cover your living expense during maternity leave.
If you are enrolled in health insurance yourself and take a leave of absence from work without pay, you may be able to receive Childbirth Allowance (出産手当金Shussan Teate Kin) for the duration you were absent within the period starting 42 days (98 days in case of multiples fetuses)before birth (the due date) and ending 56 days after the date of birth.
The date of birth is included in the period prior to the date when the child is born. If the actual date of birth is later than the due date, you will also receive a childbirth allowance for the delayed period.
To use this support, you need to get assistance from your company and medical institution where you'll give birth, so please ask the person in charge of this kind of matters in your company how to apply for it.
For details, please refer to the website of Japan Health Insurance Association.
https://www.kyoukaikenpo.or.jp.e.ame.hp.transer.com/g6/cat620/r311/
Childcare Leave Allowance(育児休業給付金)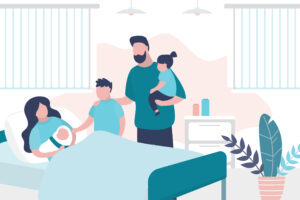 If you are enrolled in unemployment insurance and take childcare leave to care for a child who is less than one year of age (one year and six months or two years if certain conditions are met) and meet certain conditions, for example your earnings during childcare leave drop to less than 80% of the earnings you made when starting your leave, you can apply for Childcare Leave Allowance(育児休業給付金 Ikuji Kyuugyou Kyuuhukin). In principle, Application need to be made through your employer, so please ask the person in charge of this kind of matters in your company about the application.
For details, please refer to the website of Ministry of Health, Labor and Welfare(Japanese).
https://www.mhlw.go.jp/stf/seisakunitsuite/bunya/0000158500.html
There are many things as parents that we want to provide for our children, however in reality we all know that raising a child can be very expensive. Reducing out-of-pocket payment through public subsidies is highly important. Why not make use of the support systems offered to you in Japan, to ensure that you have a comfortable pregnancy and enjoyable parenthood.