When you start your business, various options are available for organizational structure of Kabushiki Kaisha. You can choose one from 47 patterns.
Then, question is "what is the best pattern among them?"
There isn't the only answer. But you should choose the suitable one for your company at each stage and change it as your company grows.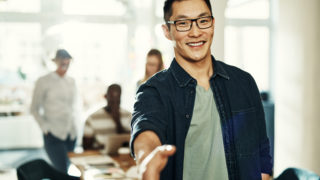 Starting your own business in Japan
Many people are interested in starting their own business in Japan...
Suitable organization for Seed Stage
During Seed stage, most companies tend to short of money. So it is advisable to introduce the simplest structure where there are only several shareholders and directors (no board of directors, auditors or accounting auditors) to minimize the personnel cost.
Since there is no board meeting, in this structure, all decision makings have to be done by shareholders' meeting. But, there are only small number of shareholders at this stage. So holding shareholders' meeting is not very heavy burden.
Suitable Organization for Early Stage
As your company grows in size and steps in early stage, it may be good timing for having a board of directors.
As the number of shareholders is increasing, making every decision by shareholders' meeting will be getting harder. So, it's important to delegate some power to the board of directors to keep the speed of business. Also, VCs tend to request their investment target to have board of directors because it has more well-governed structure.
Board of directors can make business decisions on most of the business operations such as disposal of important asset, borrowing money from bank, appointment of manager.
And only the matters which companies cannot rely on the decision of board of directors are decided by shareholders' meeting including appointment and dismissal of directors or auditors, amendment of articles of incorporation, M&A, distribution of dividend, remuneration of directors or auditors.
To have board of director, your need to hold shareholders' meeting and appoint at least 3 directors and 1 auditor and amend the article of incorporation. In addition, within 2 weeks from the shareholders' meeting, you need to apply for the registration related to such appointment of directors and auditor and establishment of board of directors.
Atsuro Tsujino (English Speaking Lawyer of Ashita no Shishi Legal Office)