Sometimes it's difficult to judge whether your injury or illness is an Industrial Accident to be covered by workers' compensation.  Regardless the opinion of your employer, if you consider it might be an Industrial Accidents, it's better to claim to Labor Standard Inspection Office. This article explains the criteria of Industrial Accidents to help you make the decision.
Industrial Accidents
Illnesses or injuries that are caused by working or commuting are considered as Industrial Accidents. Industrial Accidents are classified into two types "Employment Accidents" which occur on duty or caused by duty, and "Commuting Accidents," which occur while commuting to and from work.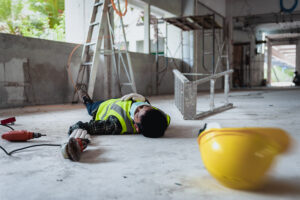 Criteria for Employment Accidents
Injuries on Duty
If you get Injured while working at a business site, whether it is regular office hours or overtime, are recognized as Employment Accidents, except for a special circumstance. For example, if an employee is injured in a fight with a co-worker or supervisor while at work, it is usually regarded as an Employment Accident. However, if the fight is completely personal or caused by a personal grudge, the case may be judged not an Employment Accident.
Even if you are away from office, the injuries that are occurred on duty or caused by duty are also recognized as Employment Accidents.
Illnesses caused by Duty
Compared to Injuries, it is sometimes difficult to judge whether illnesses such as cerebral hemorrhage or cardiac infarction ware caused by working or not. Because such diseases can be caused by many factors other than working, including the individual's physical constitution, daily life (diet, smoking, etc.), pre-existing condition, and aging.
So, to be qualified as Employment Accidents, workers need to go through the examination of the following three requirements:
There is harmful factor (such as over time work or asbestos) in your work;
You have been exposed to the harmful factor to the extent that it could damage your health; and
The course and condition of the disease are medically justified.
Criteria for Commuting Accidents
If you get injured during commuting, you are entitled to workers' compensation for such Commuting Accidents. There are three patterns of travel routes in order to be qualified as Commuting Accidents.
Travel between your work place and your residence   
Travel between your main work place to another work place
For employees living away from your residence for working(単身赴任),  Travel between the place you live and your residence. 
If the worker deviates from the travel route above, during such deviation and thereafter is not treated as commuting. However, if such deviation is necessary for daily life (such as purchasing food or daily necessities at super market) and you get back to the normal route after such deviation, the injury occurred during the travel can be qualified as Commuting Accidents.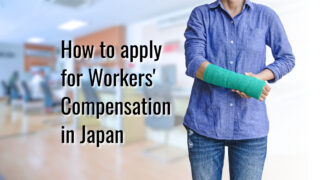 How to apply for Workers' Compensation in Japan (1)
What is Industrial Accident Compensation Insurance (or 労災 Rosai)? W...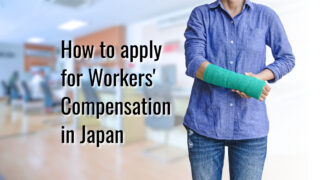 How to apply for Worker's Compensation in Japan? (2)
If a worker is injured while working or commuting to work or b...