There are always some difficulties in living in a foreign country. Learning Japanese legal system and public services must make you feel more comfortable and secure. Here, we talk about variety of topics about life in Japan.
Should make a Prenup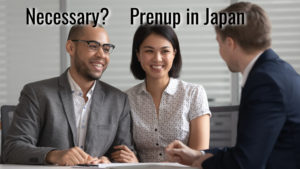 Prenuptial agreement ("Prenup") will be very helpful when the relationship between a married couple gets wrong and starts divorce discussion. data shows that international couples are more interested in making Prenups.  16.4% of Prenups registered at registry offices in Japan are entered into by international couples. This is quite high ratio given the ratio of international couples in Japan is only 3 to 4%. Go to this Article.
Difference between Employee's Health Insurance and National Health Insurance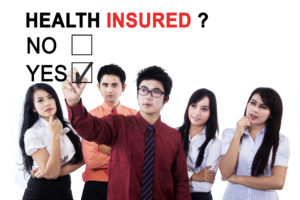 Living in Japan may be expensive because of high social insurance premiums in addition to taxes. But thanks to the costs, Japan can maintain its Universal Health Insurance and Universal Pension Coverage.  While living in Japan, you may have some opportunities for being helped by the safety net. Go to this Article.
Benefit of Tax Return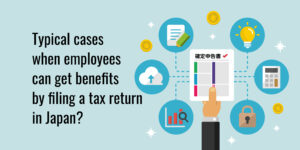 Filing a Tax Return (確定申告 Kakutei Shinkoku) is laborious and complicated task for everyone.  Luckily, most of employees are released from the burden because your employers usually withhold your income tax and resident tax through the withholding tax system (源泉徴収 Gensen Choushu). However, there are some cases when employees can get an additional refund if you file a tax return yourself. So, in this article, we'll explain the most typical cases when employees should voluntarily file a tax return to get the benefits. Go to this Article.
Inheritance Tax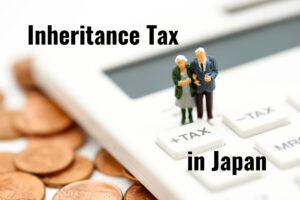 Many people have questions about Japanese inheritance tax like this. "I'm currently living in Japan, if my American father, who lives in the U.S., dies and I inherit his properties located in the U.S and Japan, am I liable to pay inheritance tax in Japan?" This article explain (i)Who needs to pay inheritance tax in Japan, (ii) How to calculate inheritance tax, and (iii) What is foreign tax exemption. Go to this Article.
Should make a Will in Japan?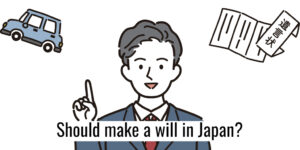 International Inheritance is always complicated and time consuming but having a properly written Will can significantly facilitate the process. With such Will, heirs can skip many processes which are otherwise required. Go to this Article.