Should make a Prenup in Japan
Prenuptial agreement ("Prenup") will be very helpful when the relationship between a married couple gets wrong and starts divorce discussion. But Prenup is not popular in Japan since it is considered as cultural taboo to talk about separation at the time of marriage.
As you may know, Japanese people avoid using the words which associate with separation in wedding ceremonies. For example, at the reception of wedding, we prefer to use odd number to even number because even number can be divided by 2.
However, data shows that international couples are more interested in making Prenups.  16.4% of Prenups registered at registry offices in Japan are entered into by international couples.  This is quite high ratio given the ratio of international couples in Japan is only 3 to 4%.
This may reflect the concern of non-Japanese husband or wife about the troubles at divorce discussion. In Japan, married couples can divorce by agreement without court involvement.  The divorce by agreement takes effect on the acceptance of notification of the divorce by the municipal office. However, when a married couple cannot agree on divorce or conditions of divorce, they need to go through family court mediation to reach agreement.  Husband or wife can file a legal suit for divorce only after this mediation process has been failed.
In this article, we explain
Benefit of Prenup
How to make prenup?
What conditions should be agreed in Prenup?
Benefit of Prenup to avoid mediation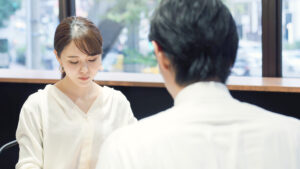 Mediation is a discussion between the parties of dispute, which is facilitated by judge and mediators. Through mediation, various matters are addressed including following items:
Whether they will divorce or not
Alimony
Distribution of property
Sharing of living expenses before divorce
Custody
Contact with child
Child support
Mediation may take one to three years depending on the number of the matters to be discussed and intensity of the conflict. Mediator and judge are usually all Japanese and the proceedings is conducted in Japanese. Therefore, even if Japanese mediation system is fair to both party, it is understandable that non-Japanese husband or wife wants to make Prenup to reduce the burden of the mediation.
Useful to avoid Japanese way to distribute the properties at divorce.
According to the Japanese Civil Code,
property owned by one of the couples before marriage; and
property obtained by the income of one of the couples during marriage
will be separate property, meaning the property solely owned by the one of the couples.
But when this system is applied as it is, house wife or husband cannot obtain any assets even if she support her partner through housework and childcare. To avoid this situation, all of the properties acquired by husband or wife after the marriage will be distributed to each party at the time of divorce according to the level of contribution of each party for making the properties. The level of contribution are often fiercely disputed but usually assumed as equal.
This system was created long time before to protect the lives of house wives. But in today's gender equality society, some people don't like this old fashioned methodology. If you prefer different treatment from Japanese Civil Code, a Prenup should be made.
If you want to consult with a Japanese lawyer issues in English, check Ashita no Shishi Legal Office as the most foreigner-friendly legal office in Osaka.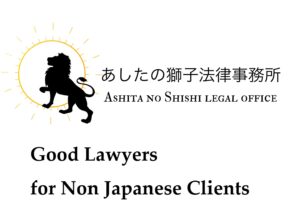 Can we make Prenup after marriage?
Married couples can make an agreement about the treatment of properties after marriage.  However, according to Japanese Civil Code, such agreement is revocable at will*.  So, to avoid cancellation by one party, it is better to make the agreement before marriage.
* According to past legal case, agreement about treatment of properties made after marriage cannot be cancelled after the relationship between married couple is broken.
Should Prenup be notarized?
Some couples bring their prenup agreement to notary office to receive notary expecting to increase the authenticity of prenup. Prenup doesn't have to be notarized to come into effect. Although the fact of making notarized prenup may work when the validity or existence of mutual consent is argued, it takes some additional cost and time for this process and you need to consult with notary office in advance.
Should Prenup be Registered?
Prenup is valid between married couple without registration.  However, to assert the existence and contents of Prenup against third parties, the Prenup needs to be registered at registry office.

What kind of conditions can be agreed in Prenup?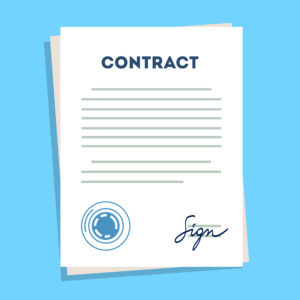 1. Various arrangements in marriage life.
Various things related to daily life can be agreed in Prenup such as:
Sharing of housework and childcare,
How to bear living expenses,
How to have relationship with the other party's relatives,
Sharing of nursing care of the other party's parents,
Children's education policy.
It would be good idea to discuss and make arrangements before marriage about the points above to avoid future fight in marriage life.
2. Treatment of property and debt
As explained above, according to Japanese Civil Code, property owned by one of the couple before marriage and property obtained by the income of one of the couple is his or her separate property.  But at the time of divorce, it is often unclear what is separate property of husband and wife due to commingling of assets.  So it is worth making a Prenup for the purpose of clarifying what is and what will be the separate properties of each party.
Likewise, it is good idea to agree on the sharing of liability for debt, too.
3. Conditions for divorce
To reduce the burden of divorce discussion, following conditions can be agreed in Prenup
Alimony;
The method of property distribution;
child support, etc.
Since there are only a few reported court decisions related to Prenup in Japan, it is not very clear how judges will decide on the conditions of divorce where a Prenup exists. Besides, it may be invalid if the draft is not in conformity with the Japanese Civil Code or Japanese public order and morality. Even so, Prenup has advantage since it will be surely helpful in divorce discussion and judges and mediators are not likely to ignore how the couple discussed and agreed at the time of marriage.