Although the number of non-Japanese residents dropped in 2020 due to strict boarder enforcement measures to prevent the spread of COVID-19, there are still many people waiting for new entry outside Japan. Decreasing trend of working population continues to be serious problem in our country. So the number of immigrants will soon exceed 3 million when the current situation is improved.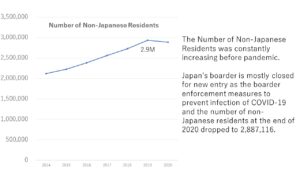 To live and work in Japan, first of all, you need to get residential status. Each status has different requirements but the basic process to obtain a status is almost the same. There are many instructions published by Immigration Control or website of immigration lawyer about this process. But most of them look quite complicated.
So, in this article, we'll try to explain the process in a nutshell.
What is Status of Residence and Visa?
How to apply for Status of Residence and get Certification of Eligibility (CoE)?
How to enter Japan after receiving CoE?
This article is reviewed by Atsuro Tsujino, attorney at law working in Osaka.
What is Status of Residence?
Before jumping into the process, let me explain the terms we use. "Status of Residence" is a status under which foreign nationals can stay in Japan to engage in certain activities. We sometimes call the status of residence "Work Visa". but status of residence is different from visa.  Visa is a seal put on your passport when Japanese embassies or consulates confirm the validity of your passport and considers that you wouldn't have a problem for entry to Japan.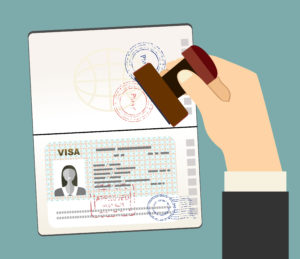 There are about 30 kinds of Residential statuses in Japan. Among them you need to select the right one which allows you to do what you are planning to do in Japan. For example, if you are engineer, most common option is 技術人文国際ビザ(Engineer, Specialist in Humanities/International Service Visa) or 高度専門職ビザ(Highly Skilled Foreign Professionals).  If you want to engage in some activities other than activities permitted under certain status of residence, you have to get special permission, called 資格外活動許可(Shikakugai Katsudou Kyoka).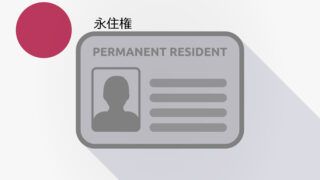 Permanent Residency in Japan
The Permanent Resident visa, or eijuken (永住権), is the Holy Grail for...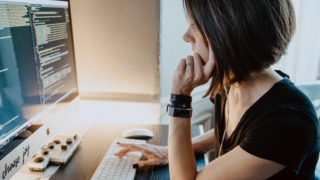 Engineers/Specialist in Humanities/International Service Visa
If you are thinking about working in Japan as an engineer, programme...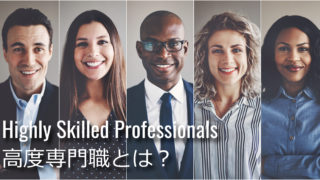 What is Highly Skilled Professionals?
In 2012, the status of residence for Highly Skilled Professional...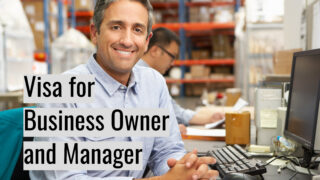 Visa for Business Owner or Manager
Running your own business in Japan is amazing. Combining your creati...
Five Steps to enter Japan and start new life
Step 1: Check the effective period of your passport
If the expiration date of your passport is coming soon, it's better to renew before moving forward to the next step.
Step 2: Obtain Certificate of Eligibility
CoE is a certificate issued by Japan's Minister of Justice when the activities of foreign nationals meet the purpose for certain Status of Residence and other conditions for landing Japan are satisfied.  CoE can be obtained by application to regional immigration bureau.
You can apply yourself but it's not easy if you are not staying in Japan.
In such case, the staff of the company or organization accepting you in Japan or your relatives can apply on behalf of you. Qualified lawyers or administrative scriveners can also assist the application.
The examination by immigration may take several months or longer.
Step 3: Obtain Visa (Seal on your Passport)
After you have received CoE, you need to go to Japanese embassy or consulate in your country to get Visa(Seal on your passport). It is advisable to check with Japanese embassy or consulate in your country about the procedure and what is necessary to get Visa in addition to passport and CoE.
Step 4: Entry to Japan
Since the effective period of CoE is only 3 months from the issuance, you have to land Japan before it expires.
When you land Japan, you need to show your Visa and CoE to inspector.
If there is no problem in the landing examination, you will be permitted to land Japan and receive landing verification seal on your passport and Residence Card.
Note: Under corona pandemic, effective period of CoE is extended(please refer to another article "Support for People affected by COVID-19")
Usually Residence card is issued to mid to long-term residents at the airport. But some airport do not hand you a Residence Card. In that case, your Residence Card will be mailed to your place of residence after you have completed notification of the place of residence (see step 5).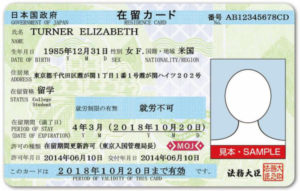 Under immigration law, you are required to carry a Residence card at all time and show it to immigration officer or police officer if requested. There is penalty for breach of these obligations.
Step 5: Notification of the place of residence
After entry to Japan, you are required to visit the municipal office of the city where you are going to live and notify the place of residence. You have to complete this notification within 14 days from the date when you find the place to live in Japan.