The Permanent Resident visa, or eijuken (永住権), is the Holy Grail for many foreign workers in Japan. Obtaining this visa means that you do not have to go through the process of renewing your visa every year or three year (5 if you're lucky). A permanent resident visa also means that you will no longer be required to ask your employer for a sponsorship and can work under any category.
Who is eligible?
To be eligible for this visa, you need to prove the following three points to immigration:
(1) Your behavior has been good.
You have to show that you have been complying with Japanese laws and rules. Even if you don't have criminal history, you are more likely to be denied if you have repeated traffic violations.
(2) You have sufficient assets or skills to earn an independent livelihood.
You need to show that you will have a stable life in the future from the viewpoint of your assets and skills. Your entire household income is examined. So, if your spouse has a considerable income, you may be able to pass this test even if you are not earning sufficient amount of money.
*Requirement (1) and (2) above does not apply to spouses and children of Japanese nationals, special permanent residents or permanent residents, and requirement (2) does not apply for those who have been recognized as refugees 
(3) It is recognized that your permanent residency will bring interests to Japan.
To satisfy this condition (3), you basically have to meet the following criteria.
a) In principle, the person has stayed in Japan for more than 10 years consecutively. It is also required that during his/her stay in Japan the person has had work permit or the status of residence for more than 5 years consecutively.
b) The person has been never sentenced to a fine or imprisonment.
c) The person adequately fulfills public duties such as the payment of taxes, public pension contribution and public health insurance contribution.
d) The current status of residence allows you stay in Japan for 3 years or longer.
e) There is no possibility that the person could do harm from the viewpoint of protection of public health.
Exception of 10 years rule
As described above, to be eligible for PR, you need to have lived in Japan for 10 years or longer, but there are some exceptions for this rule.
For example, a spouse of a Japanese national or permanent resident who has been in a real marital relationship for more than 3 years consecutively and has stayed in Japan more than 1 year consecutively can apply for PR without waiting for 10 years. Likewise, a true child of a Japanese national or permanent resident who has stayed in Japan more than 1 year consecutively doesn't wait either.
In addition, the person who currently has a total score of 70 points or more based on the points calculation criteria for "Highly-Skilled Professionals" can apply for PR immediately if
He or she,
a. has continuously stayed in Japan as a "Highly-Skilled foreign
Professional" for 3 years or more. or
b. has continuously stayed in Japan for 3 years or more, and had 70 points or at the date of 3 years before the application for permanent residence.
The 3 years condition above can be further shorten to one year if the person has 80 points currently and at the date of 1 year before application.
There are other exceptions for 10 years rule, to learn more about this criteria please refer to the guideline issued by immigration.
If you want to know more about point calculation of Highly Skilled Professional Visa, please check our article about "Highly Skilled Foreign Professionals Visa in Japan".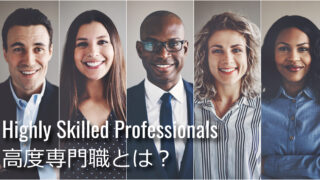 Highly Skilled Foreign Professionals Visa in Japan
Since Highly Skilled Professionals Visa was introduced, many people applied for this visa to receive special benefits which Japanese government prepared....
How to Apply for Permanent Residence
The application for permanent resident visa requires many documents that but majority of your documents can be acquired at your local city office. In order to obtain the Permanent resident visa, you pay ¥8,000 with a longer waiting time, whereas for a regular visa you will need to pay ¥4000.
Usually the waiting period for this visa is six months. However, it can be from four to eight months. You will need to have a valid regular visa before applying for the permanent residence visa (more than 8-9 months validity).
Sometimes it can take a year, depending on whether you have the correct information and documents. In case your current residential status expires during the examination of permanent residence, you need to renew your current status.
 What to do if you got non-Approval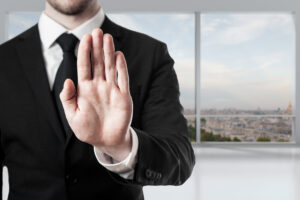 Recently the examination are getting stricter. About half of application are not approved.
Basically there are two reasons for non-Approval.
Firstly, when Immigration consider you fail to pass one of the tests described above, they won't give you approval.
Secondly, if you failed to submit sufficient documents or information required by the immigration for application or examination, you cannot get approval.
Even if you got non-approval, you still have a chance to apply again if the reason for non-approval can be remedied in some way. It's important to understand the reason for approval by ask the immigration directly before re-application.
Ashita no Shishi Legal Office provides PR application service for clients in Kansai region. They can give you a sophisticated advice on how to increase the chances for passing immigration's examination.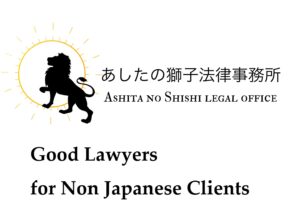 Things you should remember after getting PR
Having a Permanent Residence is very beneficial and convenient for non-Japanese residents but there remains to be some conditions for your stay in Japan. For example, if you commit a crime and sentenced to imprisonment with or without work, you may be deported and permanent residence will be cancelled.
There are several things you should remember after getting PR.
Firstly, if you leave Japan without obtaining re-entry permission* or you do not come back to Japan during the period of re-entry permission, you will lose the Permanent Residence
*In principle, if a permanent resident come back to Japan within 1 year, he or she is deemed to have been granted the re-entry permission when he or she departs from Japan having expressed to an Immigration Inspector the intention of re-entering Japan pursuant to the provisions of Ministry of Justice Order.
In addition, you still have to notify the change of your address when you move to other place before and after the movement within 14 days.
And don't forget to  renew your residence cards before the expiration.
DISCLAIMER: The article has been written on March 2021. Immigration system changes from time to time. So please check the current situation when you apply for PR.