The Permanent Resident visa, or eijuken (永住権), is the Holy Grail for many foreign workers in Japan. Obtaining this visa means that you do not have to go through the process of renewing your visa every year or three year (5 if you're lucky). A permanent resident visa also means that you will no longer be required to ask your employer for a sponsorship and can work under any category.
In this article we explain the following:
1. Who is eligible?
2. How to apply?
3. What to do, if you got non-approval?
4. Things you should remember after getting PR Visa.
This article is reviewed by Atsuro Tsujino, Attorney at law and a member of lawyers network for foreigners.
Who is eligible?
To be eligible for this visa, you need to prove the following three points to immigration:
(1) Your behavior has been good.
You have to show that you have been complying with Japanese laws and rules. Even if you don't have criminal history, you are more likely to be denied if you have repeated traffic violations.
(2) You have sufficient assets or skills to earn an independent livelihood.
You need to show that you will have a stable life in the future from the viewpoint of your assets and skills. Your entire household income is examined. So, if your spouse has a considerable income, you may be able to pass this test even if you are not earning sufficient amount of money.
(3) It is recognized that your permanent residency will bring interests to Japan.
To pass this third test, you basically have to satisfy following requirements:
In principle, you have to stay in Japan for at least 10 years and during this period, you must continue to stay for at least 5 years with residential status for work or living;
You have not been fined or imprisoned and you have been fulfilling public obligations such as tax payment obligations;
You have the longest period of stay for your current status of residence.(

At the moment, if you are permitted to stay for 3 years or longer, you can satisfy this requirement.);

There is no risk of harm from a public health point of view;

There is no concern that you will conduct very harmful behavior to public interest.
As described above, to be eligible for this visa, you will need to have lived in Japan for 10 years, but there a many way this period can be shortened. For instance,
(i) if you have been married to a Japanese person, permanent resident, or special permanent resident and have been married for 3 years or more, and have stayed in Japan for 1 year or more(If you are a child of Japanese, only one year stay in Japan is required);
(ii)if you are a long term resident and have been in Japan for 5 years or more;
or
(iii) if you've made a major contribution within 5 years of living in Japan,
(essentially applies to high-profile internationals or domestic awards, and people of similar public standing.),
Permanent residence may be granted even if the period of stay is less than 10 years subject to other conditions.
In addition, Highly Skilled Professional visa holders are able to get permanent residence only for 1 to 3 years of stay.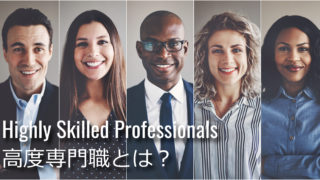 What is Highly Skilled Professionals?
In 2012, the status of residence for Highly Skilled Professional...
How to Apply
The application for permanent resident visa requires many documents that but majority of your documents can be acquired at your local city office. In order to obtain the Permanent resident visa, you pay ¥8,000 with a longer waiting time, whereas for a regular visa you will need to pay ¥4000.
Usually the waiting period for this visa is six months. However, it can be from four to eight months. You will need to have a valid regular visa before applying for the permanent residence visa (more than 8-9 months validity). Sometimes it can take a year, depending on whether you have the correct information and documents. In case your current residential status expires during the examination of permanent residence, you need to renew your current status.
In order to apply for a Permanent visa in Japan, you will need to have all of the following documents, in case your are an employee:
Permanent residence application form
One passport size photo, taken in the last three months with your full name written on the back
Document Explaining the reason for your application
Letter of guarantee together with certificate of guarantor

Certificate of residence of all of your family member

Proof of employment (employment certificate)
Proof of your payment history of tax, pension and social insurance premium
Proof of your asset or asset of your supporter (your spouse or parent, etc.) such as photocopy of bankbook or certificate of real estate registration.
You should also include a copy of the following documents as it could make your application process much easier:
A letter explaining your contributions to Japan
A letter of recommendation from your employer that states your contributions to Japan, as well as the company
Certificate or documents showing your contributions to Japan
Depending on your situation you may need to submit more documents for application or examination. For more detail, please refer to the following MOJ's website (Japanese)
http://www.moj.go.jp/isa/applications/procedures/zairyu_eijyu03.html
 What to do if you got non-Approval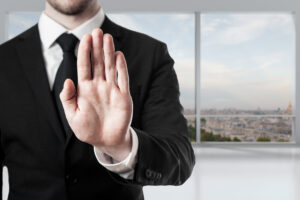 Recently the examination are getting stricter. About half of application are not approved.
Basically there are two reasons for non-Approval.
Firstly, when Immigration consider you fail to pass one of the tests described above, they won't give you approval.
Secondly, if you failed to submit sufficient documents or information required by the immigration for application or examination, you cannot get approval.
Even if you got non-approval, you still have a chance to apply again if the reason for non-approval can be remedied in some way. It's important to understand the reason for approval by ask the immigration directly before re-application.
Things you should remember
Having a Permanent Residence is very beneficial and convenient for non-Japanese residents but there remains to be some conditions for your stay in Japan. For example, if you commit a crime and sentenced to imprisonment with or without work, you may be deported and permanent residence will be cancelled.
There are several things you should remember after getting PR.
Firstly, if you leave Japan without obtaining re-entry permission* or you do not come back to Japan during the period of re-entry permission, you will lose the Permanent Residence
*In principle, if a permanent resident come back to Japan within 1 year, he or she is deemed to have been granted the re-entry permission when he or she departs from Japan having expressed to an Immigration Inspector the intention of re-entering Japan pursuant to the provisions of Ministry of Justice Order.
In addition, you still have to notify the change of your address when you move to other place before and after the movement within 14 days.
And don't forget to  renew your residence cards before the expiration.
Atsuro Tsujino (English Speaking Lawyer of Ashita no Shishi Legal Office)