Frequently Asked Questions about Japanese Copyright
The picture of my company's event held last month incidentally captured the image of other company's poster. Is it OK to use the picture on our website without getting the permission or doing some pixelization?
The other day, I took a movie in which I strolled around downtown. In some part of the movie, background music of one store happened to be recorded. Can I upload the movie to YouTube without audio editing?
In principle, you need to get permission from the right holders to use their creations. However, strict application of this principle can make people's creative activities harder. Imagine the situation you take a group photo. One member of the group wears a T-shirt on which famous anime character is printed. In that case, if copyright laws are strictly applied, you may need to ask him to change the clothes which has no character or artistic designs (simple and boring T-shirt is better) and take the photo again.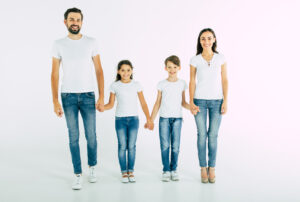 Imagine you take a movie in which an actor walk down the street. After shooting the movie, you may need to put a lots of mosaics and delete some scenes to hide the image of posters, drawings and other copyrighted works and edit sounds to make the BGM of stores inaudible. This is quite tiresome job and thanks to such efforts your work could be lawful but ruined. 
This Article was written by ATSURO TSUJINO (Attorney at Law of Ashita no Shishi Legal Office)
Are there rules for Fair Use in Japan?