Difficulties in obtaining Business Manager Visa
When you establish and run your own company, you need to have one of the statuses of residence which allow you to pursue the activities. If you have a status of residence such as PR (permanent residence), spouse of Japanese national or PR, long term residence, you don't need to be worried about the immigration. But if not, most typical option, you can choose is to get Business Manager Visa.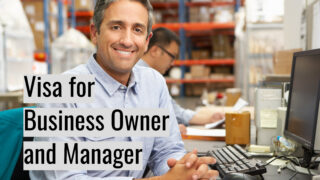 Visa for Business Owner or Manager
Japanese lawyer explains: (1) What is Business Manager Visa? and (2) How to obtain it?...
As we explained in the article above, in order to get the Business Manager Visa, you are required to open a business office and hire two or more permanent employees or have capital/investments exceeding five million yen. Those requirements are quite tough to satisfy especially for people who just started walking to their dream business.
Advantage of Startup Visa
The "Startup Visa" system permits foreign entrepreneurs to stay in Japan up to one year for preparation of starting business without fulfilling the prerequisites of Business Manager Visa. During the one year, you can prepare for starting business and application for Business Manager Visa.
What you need to do is to submit your business plan to one of the selected municipalities, or so-called National Strategic Special Zones and pass their examination.
If you are international students of one of the certain universities, you may be able to extend the period to 2 years. During the two year period, you can make your company and apply to get Business Manager Visa.
Startup Visa for International Students
Special Program for International Students. If you are an internati...
How to Apply to Startup Visa
In Kyoto case, in order to obtain a status of residence under this system, the following two steps are required: obtaining a certificate issued by the Kyoto Prefectural Government on the confirmation of the business plan, etc., to be carried out in Kyoto Prefecture, and applying for the status of residence with this certificate to the regional immigration bureau.
Necessary documents and process may be different in the other cities. So it is advisable that you first contact the support desk established in each city.
List of cities which issues Startup Visa
The cities and prefectures listed below are currently providing support for obtaining Startup Visa. For more details, please contact one of them.
and 渋谷区 Shibuya City.
DISCLAIMER: The article has been written on January 2022. Immigration law changes quickly. So it is vitally important to be aware of the current situation. 
https://highly-skilled-japan.com/2020/09/21/180/