When you want to start your own business in Japan, the most typical way is to make 株式会社 Kabushiki Kaisha or K.K.
Kabushiki Kaisha is limited liability organization issuing stocks.
Although process to make a Kabushiki Kaisha to start business is very simple, establishing a company in a foreign country may sounds like a big challenge.
But don't warry!!
Here, we'll explain simple 5 steps to make your own Kabushiki Kaisha.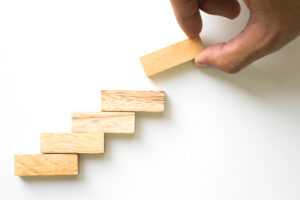 Step 1. Determine the Profile of your Company
First thing to do is to determine the profile of your company including:
Company Name
Purpose of your Company
The Location of Head Office
Who will be Founders?
Who will be the Representative Director and other directors.
The amount of capital to be invested.
How many stocks will be issued, etc.
There are some points you should bear in mind when you decide each item above.
Search Trademark
To avoid using name which is same or identical to the trademark registered by others, it's better to conduct quick internet search. You can search registered trademarks in the the website of J-plat.
Check availability of your residence for office
You can use your residence as the head office of your company. However, if you are living in an apartment, we recommend you to get consent from landlord for such use to avoid any trouble.
Note: To get Business Manager Visa, the office needs to be a different place from your residence, in general.
Start with certain amount of capital investment
Minimum Requirement for capital investment to create Kabushiki Kaisha is only 1 yen.
However, Who could trust the company having only 1 yen?
Bank might refuse to open a corporate bank account for your company.
We recommend you to start with certain amount of capital (for example 500,000 to 3,000,000 yen).
Note: to obtain Business Manager Visa, the capital amount needs to be 5,000,000 yen or more.
Step 2. Make a draft of articles of incorporation
If you hire a lawyer or judicial scrivener for the establishment of your company, he or she will also prepare a draft of the articles of incorporation (定款). However, it is not easy to understand what they say, because they are legal terms written in Japanese.
If the attorney or judicial scrivener you hire does not speak English well, he or she may fail to explain where to pay attention. So, we explain what you should keep in mind when preparing the articles of incorporation of your company in another article.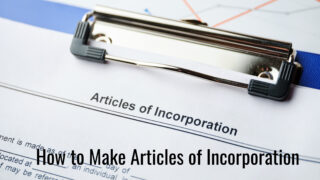 How to Make Articles of Incorporation
To start a business by establishing a Kabushiki Kaisah in Japan, wha...
Step 3. Get the Articles of Incorporation notarized
Then, you need to bring them to the notary office which has jurisdiction over your company and get them notarized.
This process costs about 70,000~90,000 yen (for stamp duty 40,000 yen* and for fees of notary 30,000~50,000 yen). If you make the articles of incorporation electronically, 40,000 yen stamp duty can be saved.
Step 4. Deposit Capital in your Personal Bank Account
After the articles of incorporation are notarized, founders need to transfer capital to the personal bank account of one of the founders.
The bankbook of the account needs to show each transactions has been done under the name of each founder after notarization of articles of incorporation.
Even if you are the only founder, you need to withdraw some money from your personal bank account and deposit it to your account (the same bank account is available) to show the investment has been actually made.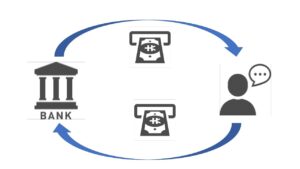 The following bank accounts are available for this process:
Account of Japanese Bank's branch located in Japan
Account of Japanese Bank's branch located outside Japan
Account of Non-Japanese Bank's branch located in Japan
Step 5. Register the establishment of company.
Finally, you can register the establishment of your company. For the registration, you need to submit application form with relevant documents to Legal Affairs Bureau.
To register the establishment, you need to pay registration license tax.
The amount of registration license tax is 150,000 yen when the capital is less than 21,430,000 yen (When the capital is 21,430,000 yen or larger, the registration license tax is 7% of the capital.).
Administration after setting up a company
After you establish a Kabushiki Kaisha, there are some documents you need to submit to tax offices. If you want to know what kind of documents are necessary, please check the following articles.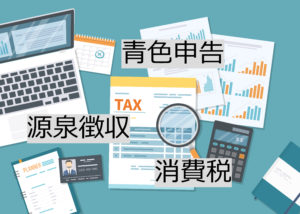 After the establishment of Kabushiki Kaisha, you are required to submit some documents to tax authorities. For the people feel overwhelmed by such administration, we explains what kind of documents you need to prepare to start your business. Go To this Article.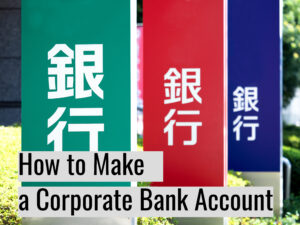 If the owner or president of a company is non-Japanese, is it more difficult to open a corporate bank account? And which bank should you choose? Go To this Article.
Disclaimer: The process described in this article assume small size, closed company with one or two directors. The additional process may be required depending on the case.