What is Godo-Kaisha?
Godo-Kaisha (GK) is one form of corporations which was introduced in 2006 referring to the concept of Limited Liability Company in the United States.
Since its introduction, GK has been gradually getting popularity and the establishment of GK now constitutes about 25% of newly established companies.
It is true that GK has lots of advantage for people starting business in Japan but there are some disadvantage and risks. Let's take a quick look at two advantages and disadvantages.
Advantage of Godo-Kaisha
1. Cheap Initial Cost
Compared to Kabushiki-Kaisha(KK), costs to establish GK is much cheaper, because notarization of Articles of Incorporation isn't required and minimum registration license tax is only 60,000 yen for GK.
| | | |
| --- | --- | --- |
| | GK | KK |
| Stamp Duty for Article of Incorporation | 40,000 Yen* | 40,000 Yen* |
| Notary Fee | – | from 30,000 yen to 50,000Yen |
| Registration License Fee | 60,000 Yen or 0.7 % of capital, which ever higher | 150,000 Yen or 0.7 % of capital which ever higher |
| Total Fee | 100,000 Yen~ | 220,000 yen~ |
* If you make article of incorporation electronically, 40,000 yen stamp duty can be reduced.
2. No Mandatory Publication of Financial Statement
KK is required to publicly release its financial statement every year and it takes some costs. On the other hand, GK has no obligation for such publication.
Note: The obligation for filing corporate tax return is equally applied to GK and KK.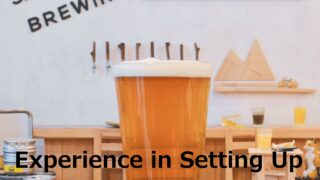 Experience of Setting up a Company in Japan (2)
My name is Matthew Boynton and I'm originally from the UK, but I've ...
Disadvantage of GK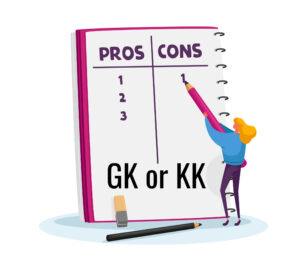 1. Inconvenience for inviting investment
Although GK can receive investment from others, GK cannot do that through stock exchange. So it is not suitable for collecting money from large number of unspecified people. No need to say, GK cannot apply for IPO.
2. Higher chance of deadlock
If you plan to make GK with others, there is a higher chance of deadlock.
For example, if you plan to establish GK with your friend Takeshi, and the amount of investment is like below.
| | | | |
| --- | --- | --- | --- |
| | Amount of Investment | ratio of capital contribution | Number of Vote |
| You | 8,000,000 | 80% | 1 |
| Takeshi | 2,000,000 | 20% | 1 |
One day, Takeshi started disagreeing with your every decision. If your company was KK, you could make a decision in spite of disagreement of other partner as long as you have majority of the shares. On the other hand, in principle, GK's decision has to be made by a majority of the number of partners. So in this case, you and Takeshi has the equal voting right.
GK can introduce the same rules for decision making as KK by customizing the articles of incorporation. But many people establish GK with their friend or family without considering the possibility of future dispute and caught in the pitfall.
When you plan to establish GK with others or receive investment from others, it is crucial that you consult with a lawyer and customize the articles of incorporation.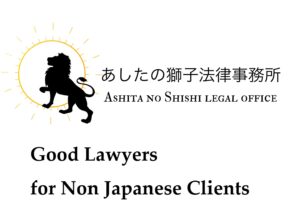 Type of business suitable for GK
Because of its pros and cons, GK is suitable for a self-employed who wants to make a company to enjoy limited liability or tax advantage on a small budget. Also, GK is a good way to make a 100% subsidiary like other major companies such as Google, Apple, and Amazon do.
On the other hand, if you plan to make a company with other parties or want to expand your business by receiving investment, KK is more ideal option because you can utilize the function of stock, one of the greatest invention.
To learn more about Godo Kaisha, the following articles may be useful.
How to Operate Godo Kaisha (Limited Liability Company) in Japan.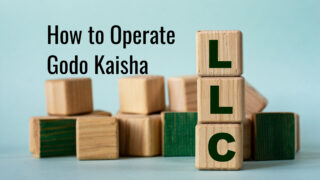 How to Operate Godo Kaisha (Limited Liability Company) in Japan
In our previous article, we discussed the advantages and disadvantag...
Ashita no Shishi Legal Office can support establishment and Operation of Godo Kaisha (Limited Liability Company) both in Japanese and English.