Basics of Dependent Visa
Charley
I'm working for a Japanese company as an engineer. Can I bring my child and wife who live in the U.S. to Japan to live together?
Atsuro
Your child and wife can live in Japan if they obtain Dependent Visa.
The Dependent Visa is a status of residence established to accept dependents of non-Japanese residing in Japan with a certain status of residence.
If you have one of the following statuses of residence, your dependent spouse or child may apply for the issuance of this Visa.
Professor
Artist
Religious Activities
Journalist
Legal/Accounting Services
Medical Services
Researcher
Instructor
Intra-company transferee
Nursing care
Entertainer
Skilled Labor
Specified Skilled Worker (ii)
Cultural Activities
Student
The Period of Stay
The period of stay allowed under the Dependent Visa is determined by the immigration within a period not to exceed 5 years.
Work Activities
In principle, the holder of Dependent Visa basically cannot work. However, with a Permission to engage in activity other than that permitted under the Status of Residence, they can work up to 28 hours per week.
Because of this limitation of working hours, they can not work full time but they can work part-time or as a contractor. If they need to work more than that, they should consider changing to a different status of residence.
However, as we explained in the article about Highly Skilled Professional Visa, if a spouse (not Child) of Highly Skilled Professional finds a job in Japan, he or she can change its status from Dependent Visa to Designated Activities which allow him or her to work fulltime.
Requirements for Dependent Visa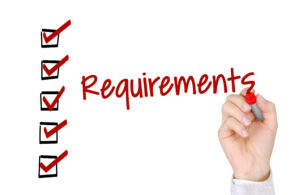 The supporter must have a intent and financial capability to support the dependents.
Therefore, the supporters must show that they can earn sufficient monthly for living expenses of their family.
In addition, since Dependent Visa is based on the premise that the dependents receive support from their supporters, if the child becomes financially independent by starting work activities, he or she may need to consider changing their status of residence to other working visa.
How to apply for a Dependent Visa
The application is made by submitting an application for issuance of a certificate of eligibility(CoE) to the local immigration bureau.
Along with this application, the applicant needs to submit documents that can prove the applicant's relationship with his or her supporter. Specifically, a copy of the family register, a certificate of acceptance of marriage registration, a marriage certificate (copy), a birth certificate (copy), etc. must be prepared.
In addition, documents to prove the occupation and income of the supporter must be submitted. For example, (1) a certificate of employment, (2) a business license, (3) a certificate of taxation of residence tax, and (4) a certificate of tax payment, etc. will be necessary.
Upon receiving the application, the Immigration Bureau will check whether the supporter who wishes to bring his/her family to Japan has the financial resources to continue to support them.
After about one or two months, the Immigration Bureau will decide whether to grant or deny the application.
For more details, please refer to the website of immigration.